Production capacities
Our production line with a production area of about 1200 square meters is multi-functionally and flexibly organised. We work with the latest CNC milling machines, lathes and machining centers. We also dispose of the necessary lifting equipment to assemble machines, tools and equipment weighing up to 6 tons per piece.
Our service portfolio includes:
Tool manufacturing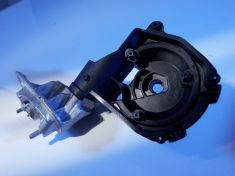 Our mold-making services
Product development
Manufacturing of prototypes
Design and construction of forms
Retraction of forms on injection molding machines
Production of pilot runs
Special procedures: injection molding with internal gas pressure or physical foaming
Precision manufacturing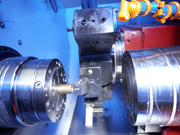 Our contract manufacturing services
CNC turning and CNC milling
Round and flat grinding
EDM and wire erosion
Hard milling
Deep hole drilling
Laser marking
Special purpose machines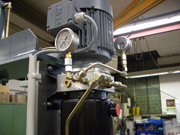 Our special purpose machinery service
Development of machine design
Machine construction
Mechanical engineering including control
Machine testing
Component assembly according to customer request
Measurement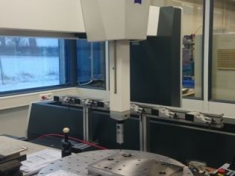 Our measuring services
Initial Sample Report
Machine capability studies (process capability) for production release
Measurement commission
Measuring to 3D-CAD-Data
Digitalization / Reverse Engineering
Construction and production of measurement recordings and gauges
Machinery
You find an overview over our machinery below. A detailed machinery list is available on request.
Lathes
Horizontal turning up to d 670, turning length 1800 mm
Milling Machines
Traverse (X/Y/Z) up to 1600 x 800 x 800
Grinders
Cylindrical grinding up to d 300 length 1000 mm
Surface grinding (X / Y / Z) up to 800 x 400 x 400
Eroding machines
Die sinking (X/Y/Z) up to 1100 x 800 x 600
Wire EDM (X/Y/Z) up to 400 x 250 x 256
Drills
Boom drill up to 1800 x 500 mm
Deep hole drill up to d 25 x 900 mm depth
Saw
Automatic saw up to d 420 mm
Welding
TIG welder / MAG welding machine / laser welding machine
Measurement (also Measurement commission)
3-coordinate-measuring machine
CONTURA 700 direct
Measuring range: 700 x 1000 x 600 mm (X, Y, Z)
Additional Services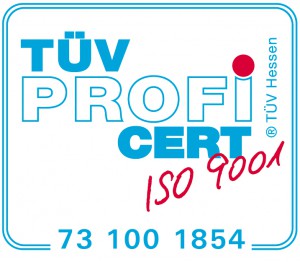 Our engineering department offers a comprehensive project management from planning to commissioning. It creates 2D and 3D designs based on the ideas and requirements of our customers and develops the technical documentation. Of course we also meet the requirements of DIN EN ISO 9001-2008, DIN EN ISO 14001:2009 and BS OHSAS 18001:2007.


Download: Certificate DIN EN ISO 9001:2008


Download: Certificate DIN EN ISO 14001:2009